Management Policy
The subject of activity of Technopomiar Sp. z o.o. are comprehensive solutions in the scope of supply and service of analytical systems and control and measurement devices intended for measuring physicochemical parameters of liquids and gases.
The overriding goal of the policy is customer satisfaction related to the failure-free operation of the control and measurement systems we offer.
We achieve this goal through:
meeting customer's expectations by building permanent relationships with them and offering modern technologies in the field of physicochemical measurements;
successive wideing of our offer with new products to respond to the needs of our customers in the most comprehensive range;
systematic training of employees at the manufacturers of the equipment we offer, thanks to which we have confirmation of the trade agency and service authorization;
monitoring of information about customer feedback regarding to meeting their requirements and expectations;
We obligate to:
meeting the requirements and continuous improvement of the Management of the products and services offered;
periodically reviewing and updating the Management Policy;
compliance with applicable legal acts and other regulations;
meeting the relevant legal requirements and other requirements related to health and safety hazards and prevention of accidents, potential accidental events, injuries and occupational diseases;
striving to constantly improve the health and safety at work;
raising qualifications and taking into account the role of employees and their involvement in activities for health and safety at work as well as consultation and participation of employees and, where appropriate, employee representatives
setting and reviewing Management goals.
monitoring of information about customer feedback regarding to meeting their requirements and expectations; – ZAMIENIAMY NA "providing the necessary resources for implementing Management Policy
providing the necessary resources for implementing Management Policy;
The above assumptions are the reason for continuous improvement established by Technopomiar Sp. z o.o. Integrated Management System compliant with the standard PN-EN ISO 9001:2015 and PN-ISO 45001:2018.
The policy has been communicated, understood, is followed and implemented by all employees.
Chairman of the Company
Grzegorz Smakosz
Wrocław, June 2020
Privacy policy regarding the processing with employees personal data of companies cooperating with Technopomiar sp. z o.o.
This Privacy Policy ("Privacy Policy") explains how Technopomiar Sp. z o.o. ("Technopomiar Sp. z o.o.") deals with personal data provided to us via the website, e-mail, telephone or personal inquiries, orders and contracts and data obtained during training, conferences and cultural events. Technopomiar Sp. z o.o. is the administrator of personal data responsible for processing them in accordance with applicable law.
Data collected by the Company
Technopomiar Sp. z o.o. collects the following types of data:
Data provided by you. Personal data that you provide when filling out the contact form for purpose of the use of our products or services, in response to questionnaires or surveys, or in contact with Technopomiar Sp.z o.o. customer service.

Data collected on the basis of inquiries, orders and contracts as well as data obtained during trainings, conferences and cultural events.

Data obtained during trainings and branch conferences and cultural events, which are co-organized or sponsored by Technopomiar Sp. z o.o.

The scope of personal data collected and processed by the Company
Name and Surname

E-mail address

Phone

Place of employment

The method by which Technopomiar Sp. z o.o. uses your data
The personal data provided by you is used in order to:
providing you the products and services which you expect;

communicate with you;

the overall improvement of our products and services;

sending invitations to trainings, conferences, charity events and cultural events sponsored by us;

for other internal business purposes.

Your data is processed by the Company until the marketing consent is revoked or for the time justified by the aforementioned goals, in accordance with the relevant regulations.
Legal basis for data processing
In accordance with European data protection regulations, Technopomiar Sp. z o.o. it must have a legal basis for processing your personal data. The legal basis applicable in a given case depends on in which of the above-mentioned goals Technopomiar Sp. z o.o. processes your personal data:
WIn certain cases, Technopomiar Sp. z o.o. may ask you to agree to the collection and processing of your personal data. Persons who have given their consent may later withdraw it – for this purpose they must contact us as described in the section "Your privacy decisions". You should be aware that the withdrawal of consent will not affect the data processing that has already taken place.

In other cases, the processing of your personal data may be necessary due to the requirement to comply with applicable laws or regulations or due to the provisions of the contract to which you are a party. In this case, you may not be able to withdraw consent to process your data or such decision may adversely affect our ability to fulfil contractual obligations regarding you.

In other cases Technopomiar z o.o. can process your personal data in accordance with its legitimate interest, including providing you with information about our products and services, as well as researches and educational possibilities. You have the right to withdraw your consent to the processing of your personal data in such a way. To do this, please contact us as described in the section "Your privacy decisions".

Data provided by the company
We share your personal data with third parties only in the following cases. We do not sell or rent personal data to third parties for their own marketing purposes.
We maintain relationships with various contractors and suppliers, including related entities that support us in conducting business and for which it may be necessary to access your personal data while providing services to Technopomiar Sp. z o.o. These parties will not receive our consent for the use of your personal data for purposes other than those related to the business of Technopomiar Sp. z o.o. An example of such data transfer may be the redirection of your request for quotation to our supplier or the transfer of data to our subcontractor, in order to realize the contract.
In addition, we will not share personal data originating from countries where consent is required, unless the consent to disclose information to related entities was obtained earlier. We require the above entities to handle your personal data in accordance with this Privacy Policy.
Rights and obligations
Under strictly defined circumstances, Technopomiar Sp. z o.o. may be required to disclose your personal data in order to comply with a legal obligation or request, e.g. a reporting obligation with respect to the relevant state regulatory authority regarding the safety of our products. In such cases, we will take steps to protect your personal data to the fullest extent possible. We also reserve the right to use personal information to control and draw consequences from users who violate our policies or who engage in illegal or harmful activities to others or their property.
Your privacy decisions
You have the right to access your personal data stored by Technopomiar Sp. z o.o. and obtain copies thereof, and also to ask us to correct your personal data that is incorrect or incomplete. You have the right to receive the data transferred to us in a machine-readable form and to transfer this data to another administrator. You may also request the deletion of your personal data or restrictions on their processing, as well as to oppose the processing of your personal data.
ATo gain access to your personal data, submit your objections, file a complaint, request a correction of data or request it's removal, please contact the Data Administrator – for this purpose you should send an e-mail to: administrator@technopomiar.pl. You can also send a letter to the following address:
Technopomiar Sp. z o.o.
Graniczna 105
54-530 Wrocław, Poland
With a note "Personal Data Administrator"
ZThe national data protection authority (GIODO) is responsible for compliance with privacy regulations in Poland. You have the right to file a complaint to a supervisory body dealing with the protection of personal data when you consider that the processing of your personal data violates the provisions of Polish law.
When communicating with Technopomiar Sp. z o.o. please provide your name, e-mail address and detailed explanation of the request. If you want to delete, change or correct your personal data contacting us via e-mail, please write "Delete request" or " Change / Improvement Request " in the e-mail subject. We will respond to all reasonable requests in a timely manner and may need additional confirmation of your identity in order to process certain requests.
Data safety
Technopomiar Sp. z o.o. maintains reasonable technical, administrative and physical control measures to secure any personal data collected via the website, electronic mail, telephone contact. However, there is always some risk that an unauthorized third party will intercept the Internet transmission or that someone will find a way to circumvent our security systems.
Technopomiar Sp. z o.o., in order to provide you a sense of security while transmitting your data to us, informs, that has established security measures to prevent unauthorized access or takeover of your personal data.
Final entries
We will use personal data only in the manner specified in this privacy policy in the version applicable at the time when this data was collected from you, or as authorized by you. However, subject to applicable consent requirements, we reserve the right to change the terms of this Privacy Policy at any time. Any changes will be immediately published on this site, together with the new date of entry into force, which will be visible at the top of the page. Technopomiar Sp. z o.o. encourages you to regularly review this Privacy Policy for any changes. All personal data collected from you will be processed in accordance with the current version of the Privacy Policy.
VALUES AND RULES OF PROCEEDING
Corporate Social Responsibility – CSR
Human and employee rights
Our strengths are: competence, cooperation and honesty
We respect the rights of others and care for good relations with our Customers
We strictly respect human rights both within our organization and among our business partners and the market environment in the areas described below.
Decent and friendly working conditions:

We create a work environment based on honesty, mutual respect, tolerance and cooperation.
We do not accept any forms of discrimination or mobbing, including harassment, persecution, humiliation, and we strongly prevent these phenomena.
We do not accept any forms of sexual harassment and we prevent them.
We do not accept behaviors or statements that violate the personal interests of others.
We treat employees as a partners.
We comply with all applicable laws regarding working time, overtime, pay and other employer benefits.
We accept instructions compatible with our qualifications, regarding to position helded.
We provide our employees with social benefits.

Communication and cooperation

We share current information about the current strategies, plans and objectives of the Company with co-workers.
We inform employees about anticipated changes affecting their current and future functioning in the Company.
We give our employees full information about the assessment of their work, explain and justify decisions, indicate areas for improvement.

Equal chances for employment, promotion, development and professional improvement, responsibility for subordinate employees

We comply with the rules concerning employment, promotion, advancement and professional development.
We reliably and substantially evaluate the work of co-workers or subordinates.

Information protection and privacy

As part of our job duties, we only collect information that is necessary for proper performance of official duties
We store this information with special precautions.
We care for the information security of the Company, its employees or entities cooperating with it.
Occupational Health And Safety | Ohs
We create a work environment that ensures the safety and health protection of our employees and cooperating entities
Our goal is to create a work environment that is safe, supports health and prevents accidents, injuries and occupational diseases.
We implement the highest standards of occupational safety and health at work, suitable for our activities, applying the applicable OHS regulations.
By implementing a regular risk assessment at the workplace, we implement appropriate risk control measures and counter-measures.
We systematically improve work safety by training employees in the field of occupational health and safety.
Our competencies are proved by a certificate confirming the use of the Occupational Health and Safety Management System compliant with PN-N-18001:2004.
Natural environment
We respect and protect the natural environment
Through systematic investments and employee education, we minimize our negative impact on the natural environment, while contributing to the protection and regeneration of the surrounding nature.
We operate in accordance with applicable laws, regulations and standards regarding environmental protection.
We implement systems for identification and elimination of potential threats for environment.
We implement projects and investments focused on the effective use of raw materials and energy, reduction of pollutant emissions, rational waste materials management, as well as the use of solutions improving the safety of technological installations functioning.
We apply the Environmental Policy according to the Environmental Management System compliant with the standard PN-EN ISO 14001:2005.
Social involvement
We actively support cultural and social activities
The idea that has guided us from the beginning of our activity is to combine business with supporting socially useful activities.
For 15 years we have been organizing, among others, Polish Open Air Art Festival. The effects of these events can be admired annually at the large post-festival exhibition in Wrocław, as well as during trainings and conferences in various places in Poland.
For eight years we have been sponsoring ARTTRAKT Art Gallery in Wrocław. In cooperation with the owner of the gallery, we organize exhibitions of notable Polish modern art painters. Beside of well-known artists, we support the organization of exhibitions of very interesting works made by the authors representing younger generation.
We actively participate in events that support cultural and social activities.
We organize charity auctions for a number of entities, including orphanages, Children Hospice in Wrocław.
Our activities are supported by implemented procedures of management systems based on ISO 9001, BS OHSAS 18001 and numerous internal regulations.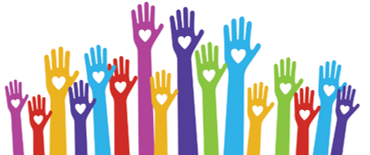 "Man is good not because of who he is, but by what he shares with others …. "

St. Pope John Paul II